Frozenspeed Yearbook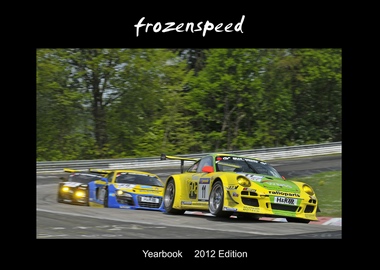 All the best Frozenspeed shots of the past year, most of which have not been published anywhere else, all together in one book: The Frozenspeed yearbook.
More than 60 pages of visual art in diverse settings and locations topped of with some special themes and comments.
What started as a humble reminder of the past years good times has now become a permanent Frozenspeed feature that is very popular with regulars and newcomers alike!
It is perfect for the valuable book shelf as well as the coffee table and makes for a great present for any motorsport aficionado.
A modern classic now in its seventh edition, the Frozenspeed 2012 edition Yearbook is now available for sale via email or the Frozenspeed webshop.


A very limited number of previous edition yearbooks are still available via email or the Frozenspeed webshop.

A few samples from the current and some past editions below (click image for larger size).